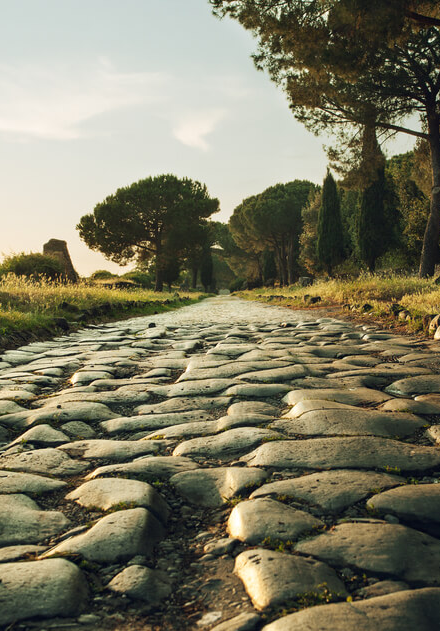 Studying the transport networks of Roman times represents understanding how Rome structured each of the Roman provinces, how the romans located the construction of its cities and how they evolved, depending, in a very important part, on their situation within the transport network. We know that the construction of infrastructures in Roman times responded to various economic (transport, production), political (propaganda, official mailing) and territorial (organization) objectives. Determine the impact of these motivations can only be achieved from a detailed and global knowledge of the communications network, its evolution and its operation.The Viator-e project is designed to analyse the social, political and economic repercussions of the construction of transport infrastructures during several periods in the Roman Empire.
The analysis of historical transportation networks is based on three main aspects:
a) Documentation of the infrastructures. It represents the first step of the project in which all the elements that make up the network are collected, digitized and disseminated.
b) Analysis of the structure of the transport network. From the knowledge of the network, it is possible to analyse how it is configured by quantifying the connectivity of the different urban centres.
c) Analysis of the transport network functionality. Thanks to historical knowledge about transport costs and speeds, it is possible to create models that evaluate the costs (in time and cost) of the transport of goods through the network